November 14, 2012 | Posted in Open Mic, Uncategorized, Work Green | By admin
Comments Off on Everyone's an Environmentalist: 6 High-Paying Environmental Jobs
Environmentalists are often referred to as "tree huggers," "hippies" or always "going green." But in today's world, everyone is seen as an environmentalist, where more and more people are concerned with the future of our earth and the environment, it makes people more conscious and aware of their environmental impact and people using more eco-friendly products.
Environmental jobs are not just limited to recyclers and scientists; they also include jobs that improve an existing business' environmental practices or based on the amount of money they put into your wallet. Some jobs include producing renewable energy, conserving resources, alleviating pollution and social sciences.
There are also environmental companies that go in and clean up contaminated soil and water, like Sevenson Environmental Services. When it comes to jobs and business opportunities, contractor companies have plenty of work to do when it comes to cleaning up environmental pollutants.
So, what are the top-paying environmental jobs? Here's a list of six high-paying jobs, according to Investopedia, Green Business Women and Padosa. Take a look:
Venture Capitalist
Normally not a job you would consider to be environmentalist, but venture capitalists are responsible for obtaining venture capital for biofuels: an investment in green technology. Quite hard to make a great career with this unless you already have a foot in the door to begin with, but it's well worth it. In this position you can make around $300,000-$400,000 annually.
Engineer
When you hear the term engineer you might just think of an electrical engineer or mechanical engineer or even a railroad engineer, but there are a variety of engineer jobs: materials, chemical, industrial and mechanical. Solar power engineers, for example, expand the solar marketplace by creating newer and better solar power collection and storage.
Depending on the type of field you go into, engineers make an annual salary of $65,000-$92,000.
Biochemist/Biophysicist
The gang from "The Big Bang Theory" are very familiar with this subject. Biochemists study the chemical process of living organism; biophysicists study the relationship between physics and natural organisms. If you have a job in this field you will be able to research the effects of environmental chemicals and pollutants to our heath and use that information to possibly find a cure to the negative side effects.
People in this field made an annual wage of around $86,580 in 2010.
Wind Turbine Technician
To break into the environmental field, a great start is this job. The demand for solar, wind, water and geothermal power sources will only continue to grow in the coming years, so you know you will have a job in the future. Wind turbine technicians make around $50,000 annually, not too shabby!
Physicist
In the environmental world, physicists work with a team of chemists, scientists and engineers to make sure that solar power energy work is being used in the best way possible. Physicists help improve solar panel technology by making it more efficient. In 2010 the median wage for physicists was $106,370.
Environmental Engineer Manager
Technology is expanding and growing rapidly so there is a high demand for environmental engineer managers. You need to be highly qualified for this position and be able to lead engineers and be approachable, friendly and firm. You can expect to make around $119,260 annually, according to the Bureau of Labor Statistics.
By: Barbara Spinelli 
Barbara loves writing about the changing trends in business, finance and politics. She still likes to let her hair down though and enjoys a beer and tossing the pigskin with her son. Go Green Bay!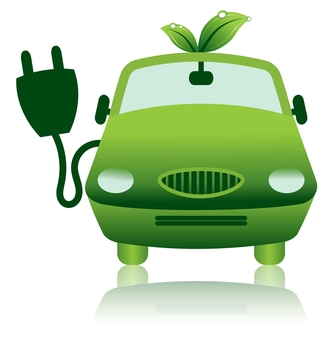 October 4, 2012 | Posted in Open Mic, Work Green | By admin
Comments Off on Green Could Be a Foreign Color at the 2013 Dallas Auto Show
A foreign invasion could be descending upon the 2013 Dallas-Fort Worth (DFW) Auto Show flying a solid-colored flag — green. With the recent release of so many alternative-energy vehicles, consumers have never been more interested in the advantages of going green behind the wheel. Although there is plenty of room for this technology to advance,  foreign automakers are leading the surge in innovation with their lithium-ion powered electric engines and clean-diesel technology.
The DFW Metropolitan New Car Dealers Association, which hosts the auto show, has provided an opportunity for sustainability advocates in other industries to showcase their products or services as well. Eco-friendly businesses can rent booths inside the showroom for as little as $200.
Recent releases from Japanese, German and Italian automakers are propelling the sustainability arms race, and consumers can expect a green theme at the 2013 DFW Auto Show.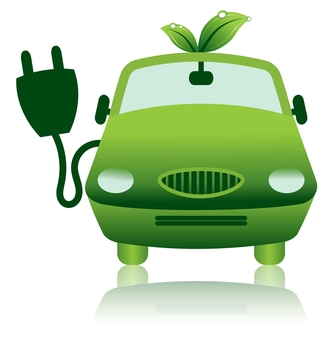 Toyota
Looking to maintain a stranglehold on the electric vehicle (EV) and hybrid market, Japanese-based Toyota released its first all-electric car — the RAV4 EV. A result of collaborative efforts between Toyota and Tesla Motors, this small SUV, based on Toyota's existing RAV4, resembles its gas-powered counterpart in every way except under the hood. Powered by lithium-ion batteries, the RAV4's electric motor is capable of generating 154 horsepower and 273 pounds of torque, according to Toyota.
Range is the predominant concern for many prospective EV buyers, and the RAV4 eclipses many current market leaders with an EPA rated 92 miles of combined city and highway driving, compared to the Nissan Leaf's 73, and the Honda Fit's 82, according to WindingRoad.com. The extended mileage comes at a cost, however. The RAV4 EV takes 44 hours to charge on a standard household outlet, compared to the Leaf's 21 hours and the Fit's 15.
No word on when the RAV4 EV will be available, but check atVandergriffToyota.com for more information. You can expect to hear significant buzz when the highly anticipated vehicle drops.
Volkswagen
While electric motors have been the focal point for most major automakers looking to limit their carbon footprint, German automaker Volkswagen's (VW) clean-diesel technology has provided its customers with premium gas mileage for years. VW's Turbocharged Direct Injection (TDI) technology uses turbo-diesel engines to reduce heat loss and increase engine efficiency. All but one vehicle on the TDI line gets more than 40 mpg, according to VW.
Volkswagen didn't just sit back with their diesel technology, though. The 2013 Jetta Hybrid is VW's first hybrid sedan in the United States, and it's making waves already. In a Motor Trend Road test, the Jetta Hybrid set the new hybrid speed record when it was clocked at just over 185 mph, according to gizmag.com.
Fiat
Since its partial acquisition of Chrysler, Italian automaker Fiat has released its widely popular line of compact vehicles in the U.S. As part of its expansion, Fiat is now dipping its toes in the EV world. An all-electric Fiat 500 rolls out next year, despite apparent hesitation from both the Italian automaker and Chrysler. Fiat expects to lose money on its EV first draft, according to AutoblogGreen, but it expects the knowledge gained in production to be invaluable to help its technology progress.
All three of these automakers, plus dozens more, will be exhibiting their latest and greatest vehicles at the 2013 DFW Auto Show. Expect hybrid/EV vehicles to make up a significant portion of the event. At home and abroad, green technology is in and it doesn't appear to be going away.
By: Mark Carter
After 23 years covering the automotive industry, Mark and his wife sent their youngest off to college, sold the family home and bought a condo in Florida, where he continues to dabble in blogging and publishing.
August 15, 2012 | Posted in Live Green, Open Mic, Open Mic | By admin
Thanks to the development of new resources, programs and smartphone apps that are focused on green efforts, it has become easier than ever for people who live in cities to lead lifestyles that are more environmentally friendly. Here are just a few of the ways technology can make green living more seamless for city dwellers.
1. Online City Resources
Many cities that offer recycling and disposal services publish online guides that detail policies and offer helpful tips. These resources, such as New York City's "Recycle More, Waste Less" page, are the best places to go to clear up any
confusion or common questions about what can and can't be recycled. This particular New York City resource also links to other useful websites, including a service that will significantly reduce junk mail as well as an educational recycling game for the iPad, iPhone or iPod Touch.
2. Recycling Apps
Going a step beyond listing a city's recycling rules, there's an app that can help people recycle when they're in an unfamiliar area. There are also a few of the best green living apps out there, including the iRecycle Recycling Guide from Earth911. This app can come in handy for people who travel frequently or who are in a neighborhood or part of town that doesn't offer recycling pickup services. Users can simply input the type of item they'd like to recycle and the app will point them to the nearest recycling facility.
3. Food Apps
Sustainable eating is an important aspect of green living, but it can be difficult to remember exactly which foods are sustainable and which aren't. Also recommended is the Seafood Watch app from Monterey Bay Aquarium, which is perfect for fish and sushi lovers. This app features a list of seafood choices that are ranked by "best choice," "good alternative" or "avoid," depending on how sustainable each variety is.
4. Shopping Apps
In addition to providing information on which foods to buy, there are apps that offer environmental safety rankings for other types of products. Bennett's recommendations include the Dirty Dozen: Shopper's Guide to Pesticides and the EWG Sunscreen Guide. The Dirty Dozen is a handy resource for purchasing fruit and vegetables. Shoppers can access a list of the types of produce that contain the most pesticides as well as a list of the 15 cleanest types of conventionally grown fruits and veggies. Similarly, the EWG Sunscreen Guide offers details on which sunscreen ingredients are hazardous to the environment or to people's health.
5. Programs in Development
Dirty Dozen, EWG Shopping Guide, Seafood Watch and iRecycle Recycling Guide are all excellent apps for city-dwellers looking to make more green, sustainable choices. But there are even newer apps and programs to look forward to because developers are hard at work creating more inventive and easy-to-use methods of promoting green living. Recently New York City hosted Reinvent Green, a sustainability-focused hackathon that challenged developers to create digital tools that could help New Yorkers lead greener lives. As Zoe Fox of Mashable reported, some of the award-winning apps include GreenCan, which locates the nearest recycling bin and lists which materials it accepts, and FreshFixNYC, which helps New Yorkers search through the available products at farmer's markets.
With developers hard at work, there continue to be technological advances that help city dwellers find sustainable products and make the most of recycling and disposal services. With just a few of these apps and services close at hand, every individual can contribute to making her city a cleaner and greener place to live.
By Guy Schumaker. Guy is a freelance writer and editor. He loves exploring the technology sector and spends his weekends developing new apps.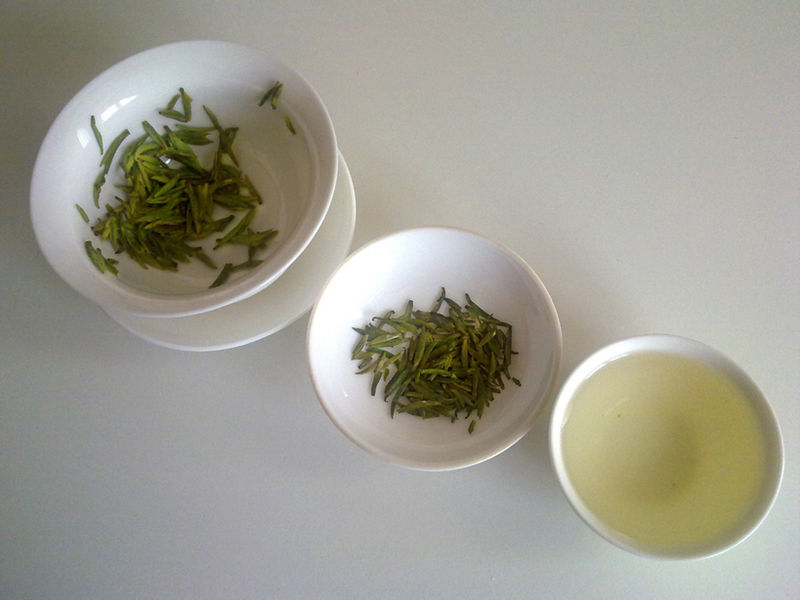 September 19, 2011 | Posted in Eat Green, Eating Green | By admin
Comments Off on Macrobiotics: Diet or Philosophy or Both?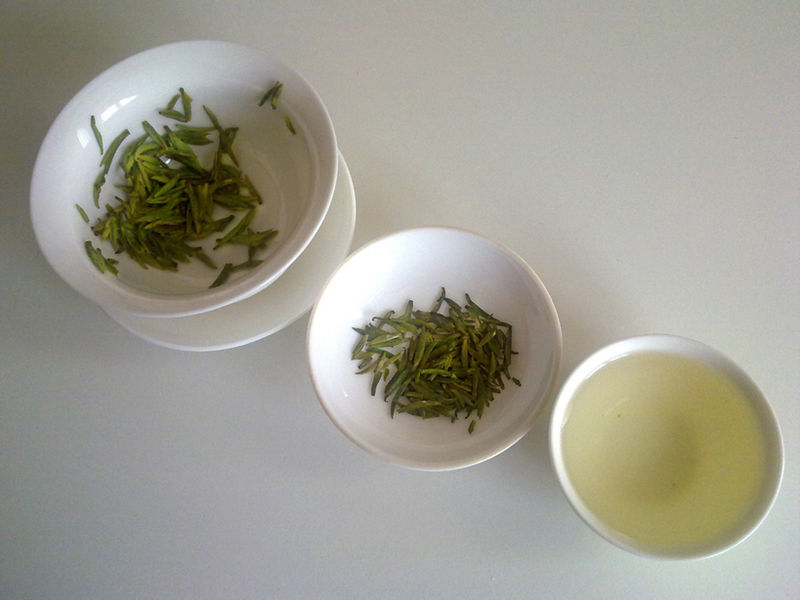 Glowing, radiant, and vital health is one of the high levels of well being. This kind of health was the goal of many of the world's traditional healthcare systems. Wellness comes about by applying universal principles of balance and harmony to the different aspects of our lives, including diet, relationships, environment, activities, healing, thinking and above all our understanding. Known by different names this way of dynamic living is today entitled "macrobiotics"  or  "the macrobiotic way". These  "Elements of Health" are essential parts of a healthy lifestyle.
Green City Challenge contributor John Kosinski, allowed us to reprint the following article from his website www.macrobiotic.com.
My consultations, seminars and classes focus on two basic arenas; how to apply the "Elements of Health" to recover from illness, and promote and maintain a more vital state of well being , and how to understand the underlying principles of balance to live a full and dynamic life. I believe the philosophy of balance as applied to the "Elements of Health" is the gateway to a satisfying and fulfilling life.
Food
All animals are designed to eat particular foods that create optimum health and well being. When it comes to the human animal, this fact has been forgotten. In my consultations and seminars, I teach people how to eat according to the human design and the seven practices of natural eating The seven practices of natural eating have been followed by the majority of cultures throughout the world.
When paying heed to the human design and the seven practices of natural eating, a person's diet consists of primarily whole natural foods such as grains, soups, vegetables, beans, sea vegetables, fish, fruit, nuts, seeds, mild natural sweeteners and seasonings, and non- aromatic beverages. This kind of diet is known as the macrobiotic way of eating.
Environment
Traditional people around the world were aware of the environment's impact on health and well being. Most of the past concerns, cold, heat, dampness and other factors, have to a large extent been alleviated. The impact of environmental pollution on human health is the number one concern for those alive today.
Three important areas are addressed in the teaching of this element
How to minimize and protect your self from air, and water pollution.
The importance of having contact with nature within and outside of your home.
How to protect oneself from negative effects of electronic machines and appliances in the home and office.
Activities
Today, there doesn't seem to be enough time to do all the things that we think we need to, want to, or should do. Obviously, some things are more important to do than others, but how do we choose. In teaching people about the elements of health, I often point out that by making healthy changes in your diet and lifestyle, a person's ability to judge and prioritize what is really important improves. Areas that are addressed in personalized health consultations, classes and seminars include:
Exercise: Under this element, the importance of the different types of exercise is explained. Eastern therapeutic exercises; Yoga, Chi Kung and Do-in are taught to improve vitality and aid in healing
Work and Play: Fulfilling work and enriching recreational activities that promote growth and development are essential for a full and rich life.
Rest and Rejuvenation: Rest and sleep are essential in order to preserve and build up one's vitality. Students and clients are taught how to understand and/ or become aware on each person's differing needs. Without this knowledge, people often burn the candle at both ends; leading to burn-out and sickness.
Through classes and workshop, these vital aspects of life are explored. Practical suggestions in how to handle and minimize stress at home and in the workplace are explained. The role of continuing education and the development of artistic skills will be discussed.
Body Care
It is important to take care of the body on the inside and out. Teachings regarding the care of the body as part of "The Elements" include from basic fundamentals such as the importance of keeping the body clean to the use of cotton clothing near the skin, and the daily body scrub. As with the other elements, the rhyme and reason behind daily health practices are important to know.
Mind and Attitude
Every choice that affects our lives is made by our minds. An age old Chinese saying in the martial arts states where the mind leads the body follows. A clear orientation in life, which includes an understanding of balance, and the role it plays in all of our lives is necessary in order to have vibrant health. The traditional understanding of a balance of opposite qualities and forces in life is a fundamental macrobiotic teaching that spans many cultures. Bringing balance to our lives requires a reflection on the principles of change, and is a basic part of my classes and seminars.
Since an awareness or focus in the right direction brings it to our attention, I often talk about the importance of the development of character traits such as patience, self –discipline and compassion as being essential to the development of health and the healing process.
Since modern people deal with more emotional and psychological stresses than people living in traditional cultures, it is also important to learn both the effects and practical solutions to counter the negative effects of daily stresses.
The Way of Eating
How we eat food is very important in assuring that we are getting the most from natural, macrobiotic foods. In this element, I teach people about the importance of chewing , regular meals, eating in moderation and offering grace. In studying and of course practicing these things, you will find that you can get much more energy from the same foods. In teaching about the how of eating , my hope is that the art of eating can again be rediscovered and valued in our fast food culture.
Natural Healing
The macrobiotic approach to natural healing is unique in bringing a sensibility to divergent views of healing and the body from the east and west, and the traditional and modern. In essence, the macrobiotic approach is a practical philosophy that can open you up to the simplicity of health through adopting the elements of health as our way of life.
-John Kozinski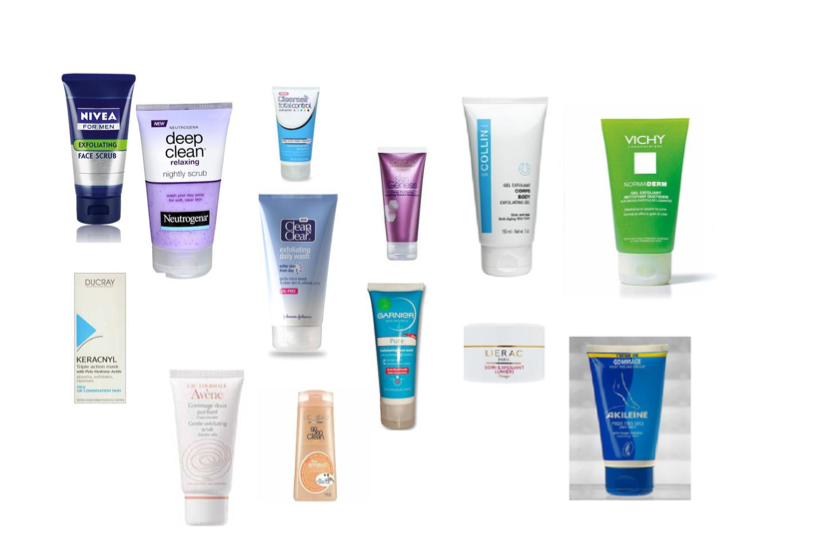 August 25, 2011 | Posted in Live Green, The Plastic Planet | By admin
Comments Off on Contributing to marine plastic pollution by washing your face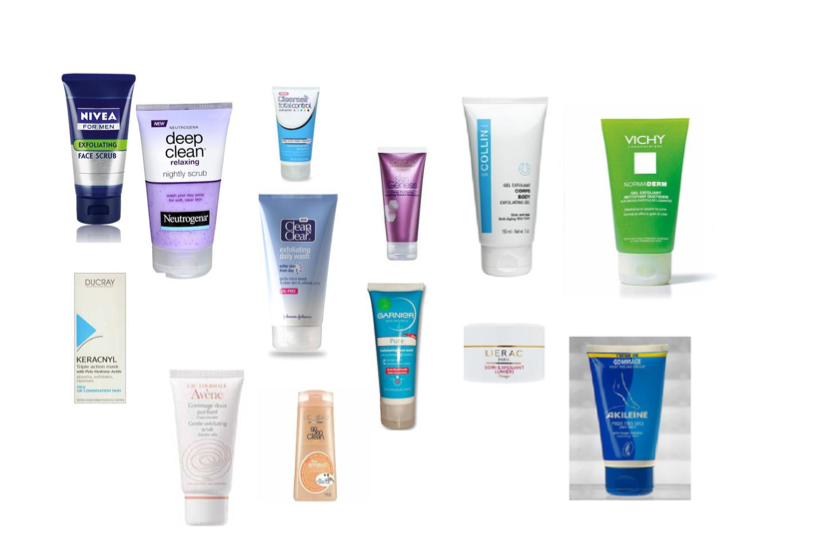 The majority of cosmetic manufacturers use in their exfoliating products tiny spherical particles of POLYETHYLENE (the most common type of plastic) as abrasive ingredient. There have been peer-reviewed scientific studies demonstrating that these microparticles (up to 1 mm) are not effectively retained in the waste water treatment plants, ending up in rivers and ultimately in the ocean.
Plastic is virtually non-degradable in the oceans, due to sea's low temperature and light and is therefore a very pervasive and persistent pollutant. Most of us are aware of the impacts plastic can have in turtles and sea-birds but what is not so widespread is the fact that plastic just fragments into tiny bits ("microplastics") and in some parts of the world can be a few times more abundant than plankton.
An emerging recognition is that the microplastics may be entering the food-chain (small crustaceans, shellfish, fish and… consequently humans!)(2, 3) due to its size and abundance, as particle feeders do not distinguish them. Microspheres of plastic represent therefore a direct input and contributor to the oceanic "plastic soup". This is truly unnecessary, as there are alternatives to the use of this compound (e.g. sugar, clay, etc) that though may not be as cheap (and may damage the plastic's industry business) are undoubtedly less risky to natural ecosystems and our own health.
A petition has been set up to press identified branding companiesto ban plastic beads from their products:
http://www.change.org/petitions/cosmetic-manufacturers-stop-contributing-to-marine-plastic-pollution-with-your-exfoliating-scrubs