A foreign invasion could be descending upon the 2013 Dallas-Fort Worth (DFW) Auto Show flying a solid-colored flag — green. With the recent release of so many alternative-energy vehicles, consumers have never been more interested in the advantages of going green behind the wheel. Although there is plenty of room for this technology to advance,  foreign automakers are leading the surge in innovation with their lithium-ion powered electric engines and clean-diesel technology.
The DFW Metropolitan New Car Dealers Association, which hosts the auto show, has provided an opportunity for sustainability advocates in other industries to showcase their products or services as well. Eco-friendly businesses can rent booths inside the showroom for as little as $200.
Recent releases from Japanese, German and Italian automakers are propelling the sustainability arms race, and consumers can expect a green theme at the 2013 DFW Auto Show.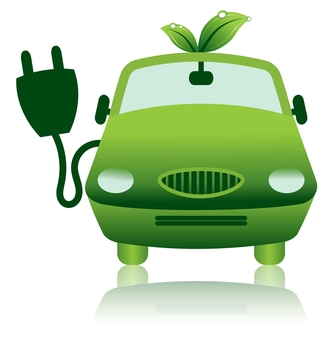 Toyota
Looking to maintain a stranglehold on the electric vehicle (EV) and hybrid market, Japanese-based Toyota released its first all-electric car — the RAV4 EV. A result of collaborative efforts between Toyota and Tesla Motors, this small SUV, based on Toyota's existing RAV4, resembles its gas-powered counterpart in every way except under the hood. Powered by lithium-ion batteries, the RAV4's electric motor is capable of generating 154 horsepower and 273 pounds of torque, according to Toyota.
Range is the predominant concern for many prospective EV buyers, and the RAV4 eclipses many current market leaders with an EPA rated 92 miles of combined city and highway driving, compared to the Nissan Leaf's 73, and the Honda Fit's 82, according to WindingRoad.com. The extended mileage comes at a cost, however. The RAV4 EV takes 44 hours to charge on a standard household outlet, compared to the Leaf's 21 hours and the Fit's 15.
No word on when the RAV4 EV will be available, but check atVandergriffToyota.com for more information. You can expect to hear significant buzz when the highly anticipated vehicle drops.
Volkswagen
While electric motors have been the focal point for most major automakers looking to limit their carbon footprint, German automaker Volkswagen's (VW) clean-diesel technology has provided its customers with premium gas mileage for years. VW's Turbocharged Direct Injection (TDI) technology uses turbo-diesel engines to reduce heat loss and increase engine efficiency. All but one vehicle on the TDI line gets more than 40 mpg, according to VW.
Volkswagen didn't just sit back with their diesel technology, though. The 2013 Jetta Hybrid is VW's first hybrid sedan in the United States, and it's making waves already. In a Motor Trend Road test, the Jetta Hybrid set the new hybrid speed record when it was clocked at just over 185 mph, according to gizmag.com.
Fiat
Since its partial acquisition of Chrysler, Italian automaker Fiat has released its widely popular line of compact vehicles in the U.S. As part of its expansion, Fiat is now dipping its toes in the EV world. An all-electric Fiat 500 rolls out next year, despite apparent hesitation from both the Italian automaker and Chrysler. Fiat expects to lose money on its EV first draft, according to AutoblogGreen, but it expects the knowledge gained in production to be invaluable to help its technology progress.
All three of these automakers, plus dozens more, will be exhibiting their latest and greatest vehicles at the 2013 DFW Auto Show. Expect hybrid/EV vehicles to make up a significant portion of the event. At home and abroad, green technology is in and it doesn't appear to be going away.
By: Mark Carter
After 23 years covering the automotive industry, Mark and his wife sent their youngest off to college, sold the family home and bought a condo in Florida, where he continues to dabble in blogging and publishing.